Spinal Twists Exercise to stretch the torso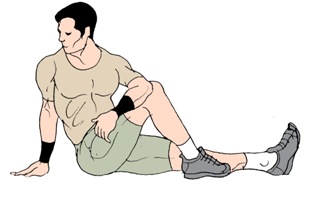 Why Spinal Twists are so effective
Spinal twists or spinal rotations are a great exercises to work the erector spinae and oblique muscles. In all twisting movements it is important to maintain the back straight  and there should be no lateral and forward bending at the same time at the spine.
Spinal twists to stretch the torso and stretch the outer thigh. Check all thigh stretching exercises to build a flexible body.

Execution Steps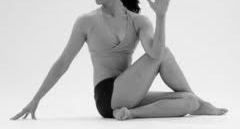 Sit on the floor with both feet extended.
 
Flex your right leg and place your left hand over the right thigh.
 
Place your right hand on the floor towards right and twist your torso.
 
Hold this position for 10-15 seconds and then relax.
ExerciseGoals.com Recommends - The Stretching Handbook.
135 Stretching & Flexibility Exercises.

Take your Flexibility to the next level with
over 135 Stretching and Flexibility Exercises.
Improve your athletic performance, eradicate
sports injury and do away with tight, stiff
muscles.

Click here to find out more on The Stretching Handbook.

Back to Weight Training Tips Homepage.