Neck Rolls Stretching Exercise - Stretch your neck to reduce neck tension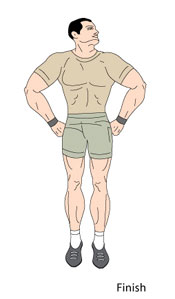 Neck Rolls is a deceptively simple stretch exercise but very important. Reducing neck tension might is the best start to relax the entire body.
 
Execution Steps
Stand upright with hands at your sides. Relax your whole body by taking deep breaths.
 
Now slowly turn your head towards one side until your chin touches the chest. Keep turning your head touching your left ear to left shoulder.
 
Continue the neck rotation around the neck and complete one full rotation and get back to front position.
 
This complete neck rotation will fully stretch your neck. Finish 5 reps and repeat from Right to Left.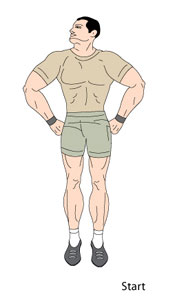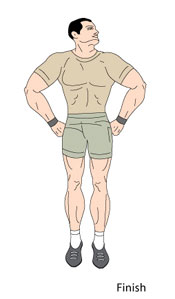 Points to Remember
Be as slow as possible
Stretch as far as possible.
 
ExerciseGoals.com Recommends - The Stretching Handbook.
135 Stretching & Flexibility Exercises.

Take your Flexibility to the next level with
over 135 Stretching and Flexibility Exercises.
Improve your athletic performance, eradicate
sports injury and do away with tight, stiff
muscles.

Click here to find out more on The Stretching Handbook.
Back to Weight Training Tips Homepage