Quick Weight Loss - Tips to Lose Weight Quickly
Quick Weight Loss Tips to Lose up to 10 pounds of Weight in Next 4-8 weeks.
Three very simple weight loss tips to put into your plan of action will help you to greatly diminish your weight in record time.
Before you begin though you have to be determined, sincere and dedicated or else these tips will not work for you.
Inside This Article
-Losing Weight Is As Easy As One, Two, Three!
-Three Key Weight Loss Tips
-More Fast Weight Loss Tips
Losing Weight Is As Easy As One, Two, Three!
You have put on an extra ten pounds and you need to take it off....quickly.
Maybe you have a special occasion to go to or your doctor is advising you to lose weight for health reasons.
Whatever the case may be, you need it off immediately. While losing weight can be challenging and sometimes downright frustrating it need not be.
To lose weight you need to remember these three key weight loss tips:
1. Eat breakfast every morning
Breakfast is your most important meal of the day. Eating breakfast will feed your brain cells helping you to think more clearly.

People who eat breakfast tend to eat less food throughout the day. People who eat breakfast tend to be thinner than their non-breakfast eater counterparts are.

When you eat breakfast in the morning you will also have time to work off your calories more easily, as you are more active first thing in the morning.

2. Drink plenty of water
Water helps to keep your bodily system flushed out and free of impurities.

You are doing your body a great disservice if you do not keep it hydrated. Drinking water also helps to keep you full without adding any extra calories.

Never eat after7 p.m. Eating after the early evening hours is a hard habit to break. If you eat after this time the calories that you have eaten will tend to stay on your body as there is no time to burn the calories off before bedtime.

3. Exercise properly to lose weight
Now for the dreaded part of your weight loss adventure..........the exercises....

Although there are many people who do not like exercise, there are those of us who do enjoy pumping their circulation. Exercise can do several things for you that you probably do not think about very often.

Exercise can help to make you feel more energized, less sleepy and healthier. Exercise buffs pronounce that when they miss their normal exercise routine that something is not quite right in their lives.

Exercising on a regular basis will actually help you to stay healthier for a longer period of time.

Those who exercise feel more alert and awake throughout their day.

Here are a few exercises to help you become more healthy through diet and exercise:

Jumping jacks.
Rebounding on the trampoline.
Toe touches.
Side bends.
Stationary bike riding.
Stretching and warm up before the exercising.
Walking on the treadmill.

These Exercises can be learned at Our Exercise Database and Weight Loss Exercises Section.


---
ExerciseGoals.com Recommends - Burn the Fat Feed the Muscle
The best way to get hold of your Body Composition and get a fitter and trimmer body is Burn The Fat Program By Tom Venuto..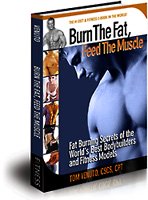 Click here to read how Tom Venuto is helping people shed pounds of Body fat and get a life for a change.
---
Back to Top of Quick Weight Loss Tips
Back to Weight Training Exercises Homepage.




Top New Articles at ExerciseGoals.com
Benefits of Exercise | Importance of Exercise | Exercise and Fitness | 100 Abdominal Exercises | Exercise Ball Workout | | Daily Exercise and Daily Workout | Types of Exercise | Anaerobic Exercise | Benefits of Aerobic Exercises | Calories Burned During Exercise | Diet and Exercise Plan | Exercises to Lower Blood Pressure | Resistance Band Exercises | Tummy Exercises | Senior Fitness Exercises | Balance Exercises | Toning Exercises | Fat Burning Exercise | Cool Down Exercises | Chair/Desk Exercises | Exercise Addiction | Double chin exercise | Exercises For Women | Fat Burning Foods | Quick Weight Loss |
A Good Workout Plan | Workout Routines for Toning | Ab Workouts for Men | Workout Routines for Women | 20 Minute Workout | 3Day Workout Routine | workout routines for teenagers | Pushup Workouts | Core Strength Workouts | Easy at Home Workouts |Teen Workouts - Gym and Home Teen Workouts | Design Your Own Workout | 10 Minute Workout |30 Minute Workouts | Workout Routines Schedules | Free Ab Workout, Free Abdominal Workout Routine | | Fat Burning Workouts | Exercise Ball Workouts | printable workout routines |Bodybuilding Routines |Stability Ball Exercises and Workouts |