Top Ten Weight Loss Tips - Fast, Quick and Easy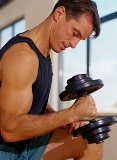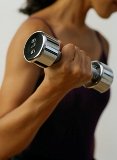 Most people wish they could lose a little more weight. Then again, there are also those that wish they could lose a lot more weight. More power to them! In all seriousness, wanting to lose weight is not the same thing as actually being able to lose weight. A deliberate effort is required to actually drop the needed pounds. Thankfully, there are many ways that can be employed to enhance weight loss potential and enhance it quite a bit.
Some of these methods are rather easy and some of them require a bit of effort. You do not have to follow every tip provided in order to see results. Even one of them and one along could deliver tremendous benefits to those hoping to drop excess stubborn weight. For those interested in a few basic tips needed to boost weight loss potential, here are ten simple tips that can deliver results and deliver them quite effectively:
10. Don't eat after 6pm for weight loss. You could categorize this one under easier said than done. It is not always easy to cut down on eating at night and, quite honestly, it is not always even necessary to do. That said, you will experience positive results if you opt to curtail eating after 6pm. Remember, your body does need to burn calories in order to perform its basic functions of life such as breathing, organ sustenance, digestion, etc. If you do not eat after 6pm, your body will draw on a lot of calories from stored fat since there is no new food being added to the body until you eat breakfast the next day.
9. Keep your carbohydrate intake down when you want to lose both fat and water weight. There is a lot of confusion over the low carb diet. Here is some info: you do not need to cut carbs totally out of your diet to lose weight. But, if you want to lose weight, you definitely cannot eat more than 100 grams per day if you are active and 50 grams per day if you are sedentary.
8. Perform your  weight loss workouts  first thing in the morning and on an empty stomach. This further builds on the notion you want the body to burn stored calories as opposed to food calories. Even a light workout will help you get lean. A decent intensity workout could help expedite your potential to get ripped. Even a mere 20 minutes of exercise could help you burn a ton of fat.
7. Eat six smaller meals per day as opposed to three large ones. Yes, this is another one of those misunderstand pieces of weight loss advice. Mainly, you do not increase your daily calorie intake with the three additional meals. Your calorie intake remains the same. The added frequency of the meals keeps you metabolism from slowing down since it is now used to a more consistent influx of calories. Without such a consistent influx, the body might assume it is being starved.
6. Vary your  exercise programs. When you are stuck doing the same diet time and time again, you end up losing desire and motivation which is not what you want when weight loss is your prime target. Bodybuilders often follow this same amount of logic.
5. Look towards taking part in  interval training programs. Yes, long steady cardio workouts at about an hour in duration have some value but performing half hour workouts that entail repeating set segments of low, medium, and high intensity workouts would be a much better plan of action to follow. This burns a lot more calories and also has the potential to enhance lean muscle mass development.
4. Try to eat organic whenever possible.  Yes, organic food is a bit more expensive. You might even have to travel a bit to purchase it. However, the body will digest organic food quite quickly and there are fewer calories in the mix. As such, eating organic is part of the path to getting into excellent shape.
3. Never dismiss the value of  progressive resistance weight training. Some may assume that lifting heavy weight solely develops muscle mass. Actually, it can also have a tremendous impact on the metabolism of the human body. How so? Lean muscle mass requires calories in order to maintain its size and shape. Those that invest quite a bit of time building muscle mass will end up with a much more expansive metabolism that burn up stored fat rather quickly.
2. Hire a  personal trainer. When you hit a plateau and are unsure where you can go from there, you may wish to hire someone that can help you along your way to weight loss and fitness success. Why muddle around trying to succeed when there are those that can provide you with the right course of action to follow which will lead you to attaining your personal goals.
1. Watch your calorie count. No, the age old concept of counting your calories and eating below you maintenance level never goals out of style and it does not go out of style for a good reason: unless you cut down on your calorie intake, you are not going to lose weight. That is a truism that never disappears. You must reduce your calorie intake (and burn additional calories via exercise) in order to experience significant amounts of weight loss. You flat out will not drop weight otherwise.
Of course, there are many more tips you can employ to succeed at your weight loss goals. The ten listed here will help you go forward with your goals to a significant degree.
Also read -  Fast Weight Loss Tips,  Weight Loss Exercises  and  Weight Loss Diets.
ExerciseGoals.com Recommends - The Truth About Abs Program
There are many programs online which promises a lot but deliver nothing.

Low carbs, high carbs, no protein to all protein, only crunches to no crunches!

Is getting slim and fit so difficult? In this confused world I found Truth about Abs a wonderful program. Many people have found this program to be the final answer. I highly suggest you use the tips the programs discusses.

Rating - 4/5

Click here to learn more about Truth About Abs

 
Have A Great Weight Loss tip,diet tip,exercise or workout?
Do you have favorite weight loss tip? Share it!
Back to Top of Top 10 Weight Loss Tips
Back from Top 10 Weight Loss Tips to Exercise and Workouts Database.