Natural Herbs for Weight Loss
Which are the Best Natural Herbs for Weight Loss
Do you wonder if there is a natural herb for weight loss that will help you get in shape? Many people have paid top dollar for manufactured weight loss products that don't give them the results they want, but there are some safe, natural herbs that are affordable and effective.

While there are herbs that can help you get better results with your diet and exercise program you should realize that these are only meant to be used as part of a healthy weight loss regimen.
You should not depend upon herbs, vitamins or other supplements to do all of the work.


The Good News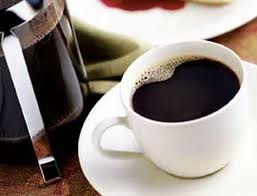 The good news is that you can use a quality natural herb for weight loss and get better results than those who are not utilizing these helpful herbal supplements.

Caffeine is a substance that is classified as having thermogenic properties. This means that caffeine has the ability to rev up your body's internal functions such as digestion, breathing, heartbeat and metabolism. You can get the same type of results by using natural herbs such as nettle, green tea or dandelions.

All products that claim to have thermogenic properties may not be totally safe for daily use. You need to look for herbs that are proven to be safe to use but can still produce those desirable thermogenic effects.


Diuretic Properties of Herbs


You might also check out a natural herb for weight loss that helps eliminate excess water from your body. These 'diuretic' herbs include substances such as uva-ursi or buchu. Even caffeine and green tea can produce diuretic actions if they are used regularly.

When you use these types of natural herbs for weight loss purposes the water that is eliminated is only temporary. Your body can adjust over time and will regain the water that has been lost unless you continue using diuretics, exercise and constantly monitor your daily diet.

No matter how products such as herbal fen-phen, cascara, rhubarb root and ephedra are advertised these are all herbal based remedies that produce serious and unwanted side effects.
Ephedra has even been linked to a number of emergency room deaths, heart problems and several deaths. While you can certainly find a safe and natural herb for weight loss results you should always be careful about which ones you incorporate into your personal dietary regimen.


Tea Time is Weight Loss Time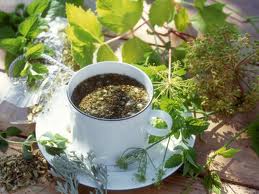 * Drinking herbal tea is a very safe method of revving up your internal metabolism. Green tea and black tea both have strong anti-oxidant properties and these beverages will improve your health while helping you shrink your waistline.
* When you are searching for a natural herb for weight loss you should consider drinking green tea or brew a warm cup of tea that contains powdered ginger root, dandelions, rosemary, lemon mint or cinnamon.
* The compounds in all of these herbs make it possible for you to lose weight faster and more effectively. These teas help reduce hunger pains and improve digestion. In addition these natural teas also have mild diuretic properties and the herbal ingredients can safely boost your metabolic rate for a short period of time.

Add Some Spice


* Ginger and Cayenne pepper are two spices that can be used in a variety of meals and beverages. Both of these spices are known to stimulate your GI tract and are also able to safely boost your body's natural metabolic rate.


Return to the Sea

* A dive in salty, refreshing ocean water is one way to get some exercise and refresh your body. You can also use seaweed capsules to provide chromium and low levels of iodine to your dietary regimen. Kelp, or seaweed, is an herbal remedy that is safe to use when you want to naturally boost your metabolism and lose weight fast.
Back to Natural Herbs for Weight Loss.