Medifast Weight Loss | Medifast Benefits, Drawbacks, and Conclusion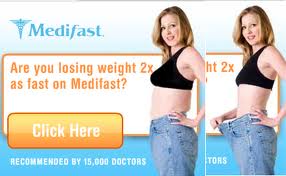 Does Medifast work for Weight Loss
Finding a weight-loss program won't be a problem. But finding one that's effective is another story. That's why it's important to examine each program, such as Medifast, carefully.

Medifast is a low-calorie diet plan that daily includes pre-packaged meals, and one supplementary meal.
The goal is to achieve weight-loss through a diet consisting of protein and carbohydrates.


Here are some of the pros and cons of the program:
Benefits of Medifast

1. It's high in protein.

One of the problems that many dieters experience whenever they go on a certain diet is losing muscle while losing fat. What happens? While diet programs are often low in both carbs and proteins, Medifast is different since it's high in protein. So while burning fat you won't have to worry about losing muscle-an important component of our anatomies.


2. It's low in carbohydrates and fat.

If you're trying to lose weight, then carbs and fat are your enemies. One of the benefits of Medifast is that it's low in both. By lowering your body's intake of carbs and fat, you'll get energy from your body's fat reserves. That will result in more weight-loss!


3. It produces fast weight-loss.

Many dieters today not only want results, but they want them at lightning-fast speeds. If those are your goals, then Medifast won't disappoint you.
That's because the diet is low in calories and carbohydrates. In fact, the majority of Medifast users lose 2-5 pounds weekly! So if you want to lose weight quickly before an upcoming wedding or beach vacation, then Medifast might be the right diet plan for you.


4. It's portion-controlled.

Is what you eat crucial whenever you diet? Sure, but the amount that you eat is just as important. Since the Medifast diet is portion-controlled, you don't have to worry about overeating. That's due to the prepackaged portions. You'll be assured that each and every meal won't be too high in calories.


5. It's convenient.

This is yet another benefit of the Medifast diet program. Who has enough spare time to spend hours preparing meals? With Medifast, mixing, refrigerating, and microwaving provide tons of tasty low-calorie, low-carb, and low-fat meals.


Drawbacks of Medifast
1. It's expensive.

The Medifast program will cost you about $300 monthly, which doesn't include the cost of the daily homemade meal you must prepare.
Even if you don't have a family to support, the cost of the program can put your wallet on a crash diet.


2. It provides limited choices.

The number of meal-replacement foods you can choose from is limited, so you can quickly get bored while dieting.
That can make sticking to the diet more challenging.


3. It provides little energy.

Carbohydrates give us energy throughout the day.
Since Medifast is a low-carb diet, side effects could include dizziness, fatigue, and so on.


Conclusion on Medifast

If you want quick results, Medifast is the right diet for you.
On the other hand, consider that the cost will be high; and you'll need discipline to stay with it until you reach your target weight.
Should you shop around? If you want to lose weight more gradually and "comfortably", that's a viable option.
Back to Medifast Weight Loss Article.