How to Tighten Loose Skin After Weight Loss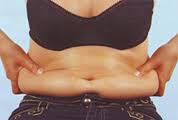 Losing weight can transform your body, improve your health, and increase self-confidence.
Unfortunately, you might find yourself struggling with excess skin, especially if you've lost a large amount of weight in a short period of time.
Many people find themselves in a situation where they still feel uncomfortable with their appearance and it can be very frustrating to have a whole new set of problems after working so hard to shed those extra pounds.
The good news is that surgery is not the only option out there for people who want to tighten their skin after completing a weight loss program.
There are many alternatives you should try first before even considering that option.
Exercise Regularly:

Exercise is one of the best ways to tighten loose skin and help you sculpt the body you want. Chances are that you already incorporated some exercise into your routine while you were losing weight, but you were most likely concentrating on cardio.

The best form of exercise to tighten up your skin is strength training. Consistently using free weights will transform your body shape and your skin's appearance.
Exfoliate your skin:

Not only will this make it healthier and help your pores breathe, but you'll also remove unneeded dead skin cells. Exfoliate with a gentle body scrub, massaging it into your skin in circular patterns. You'll notice improved texture and reduced lines and wrinkles.
Moisturize Your Skin:

Always remember to moisturize a few times a day. Your skin loses a lot of moisture throughout the day and replenishing it will help regain some elasticity. Moisturizer can also make your skin look healthier and brighter.
Try using anti-aging cream regularly:


Choose one that contains Keratin, which helps your body produce collagen fibers. Collagen helps your skin stay flexible but tight at the same time. It is used in anti-aging products because as people get older their skin begins to loosen.

You can use the benefits of Keratin to your advantage by applying it on problem areas regularly. Some experts also recommend eating soy protein to increase your body's production of collagen.
Massage your skin:

Take the time to give yourself a thorough rubdown daily. This will improve your circulation and help your skin look tight and healthy. Use gentle but slightly firm pressure to help increase the blood flow
Drink a lot of water:

Water helps maintain your skin's natural balance. Beverages such as soda or coffee can actually dehydrate you, so drink plain cold water or add fresh fruit for more taste. 90% of skin is made up of water and it is an essential element for staying fit and healthy.

You should drink the recommended 8 glasses a day daily to stay hydrated.
Try making these simple adjustments if you are struggling with loose skin.

After losing a large amount of weight fast, you might be very discouraged to find that you still don't feel comfortable with your body because of excess skin. It's important not to give up or give into your old bad habits.
Concentrate on eating well, pampering your body, and exercising to regain tighter skin. With just a few small changes in your daily routine, it's possible to make big changes in your appearance.
Back to top of How to Tighten Loose Skin After Weight Loss Article.
Back to Weight Loss Tips and Advice.
Back from How to Tighten Loose Skin After Weight Loss to weight training home.