3 Best Leg Thigh Exercise Machines
Your training regime will be far from complete without an adequate leg and thigh training.

This is because they are not so easy to target and build up.

The leg and thigh exercise machines are supposed to help make this easier for you.
There are many different kinds of leg exercise machines. While some are designed to work the whole lower part of the body, there are others that work only specific muscle groups.
Top 3 Leg and Thigh Exercise Machines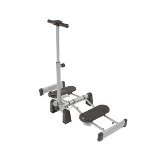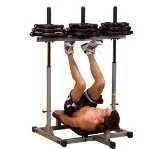 Of the many choices available, three of the best leg and thigh exercise machines are;
1. The Body Solid Leg extension/Leg curl machine that enables you to work the knees hamstrings the quadriceps. They are easy to manipulate making them very effective for different classes of professionals.
2. The Body Solid Powerline Vertical Leg Press; is great for those that wish to develop muscles fast on the legs. The weight is vertical and you have to move it against gravity each time. The weight can also be adjusted to higher or lower values depending on your ability and training regime.
3. The Leg shaper Master Legs Exercise Machine by Gym master is a more general purpose legs exercise trainer. They are not focused on building the muscles of the legs but more to exercise the legs and keep them fit and trim.
They are highly effective in toning the legs such that they don't lose their already built up muscles. They are suitable for users of all stages of muscle training; from the amateur to the experienced.
Women generally prefer this trainer because it is easy to use.Use these Exercise Machines with the Best Leg Exercises and Workouts and a Lean and Toned body can Be yours.
Back to Top of Thigh and Leg Exercise Machines Article
Also check out Adjustable Bench Leg Workout here.
Back to Workout Routines Home.