Choosing the Right Home Exercise Weight Loss Equipment
How to Choose Exercise Equipment for Weight Loss At Home
Home exercise equipment can play an important role in long term weight loss. These products can help you to stay on track with workouts since you don't have to go out of your way to have access to the equipment.
It also helps to improve your strength and endurance better than relying on your workout videos or running sessions. But when it comes to purchasing home exercise weight loss equipment, things can get a little confusing.

Let's face it; nobody needs every piece of exercise equipment that has been introduced to the market.
So if you want equipment that will help you to reach your goals without taking up to much room or too much of your budget, consider the following tips and tricks:


Bigger Isn't Always Better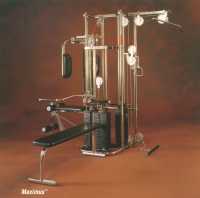 Just because a workout machine comes with a bunch of bells and whistles and takes up an entire wall's space, doesn't mean that it will work better than the dumb bells you already have at home in your closet. Bust those dumb bells out and get to work sister. Just a few minutes of arm work three to four days a week will do wonders for your physique.


Keep a Stability Ball Around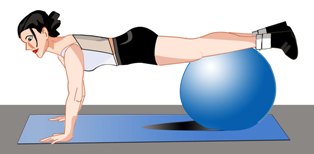 Stability balls are the perfect option for those with limited space. It can be used while watching television or whenever you have a spare moment. You'll find that these balls are affordable, and can be moved around the house quite easily making them a productive way to strengthen and tone the entire body.


What's Your Favorite Outdoor Workout?

In order to determine what kind of exercise equipment will get the most use in your home, it is important to determine what active things you like to do naturally. If you love to walk outdoors, consider a treadmill as it will enable you to emulate your outdoor experiences.

Those who like to hike might find elliptical machines to work well for them. Others who enjoy muscle building and toning might be best fit for a home gym type set up. Bicycle riders should undoubtedly get an exercise bike for indoor adventures.


Don't Forget About the Clothing

What you wear is just as important as what equipment you use to workout. You have to stay dry, comfortable, and cool throughout a workout if you expect to stay motivated and clothing is what will help you do maintain these conditions.
Wear shorts or pants that are breathable and that wick away sweat as it's created to help keep you cool. Wear proper fitting shoes even while on the treadmill or while using weights, as it's important for proper form and support of the body.
If your shoes don't fit correctly, there is a potential for unnecessary blisters.
Back to Home Exercise equipment for Weight Loss.