Just stick with it! - Muscle Building Goals
by Austin Garland
(MIlan, IN)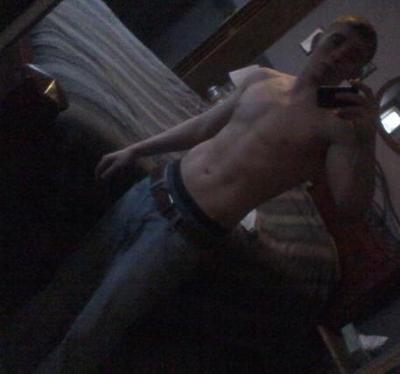 def. got to lose a lil on the obliques. but im just trying to gain weight right now anyway lol
I am 16 and in pretty good shape. Naturally, being athletic runs in my family.


I first started lifting when i was probably 12. My older brother really encouraged it. Once he moved out i didnt really focus much on lifting. Or on being the best at anything anymore.
I did keep in shape and participate in sports but it wasnt my main concern. After just recently going through a little depression due to various things, I have began working out again, it is a great way to boost confidence.. just surfing the web looking for tips and thought id leave my own..
To anyone who wants to look good and feel great, make sure you work out. Stick with it, but dont overdo it.. All these tips and excercises really help.
Just find the best program for you, even if that means creating your own. Pretty much what i did.. As most of these sites mention, some training isnt meant for everyone. Most take alot of determination.
I really hope that with my body and mind i can use weight training as a career opportunity. Still a junior in school and have plenty of time to train. Maybe if I stick with it, Ill follow my older bro and atleast enter a body-building competition. Good luck to anyone who reads this.
And if your looking for more of that "i want to talk to someone like me"..i.e, a Teen. I have myspace and facebook.
Wouldnt mind at all meeting new ppl and helping out with questions (that i will answer to my best.. not pro yet lol). Till then im out like fat chicks in dodgeball. :}