how to get definition in lower chest
by nalin
(qatar)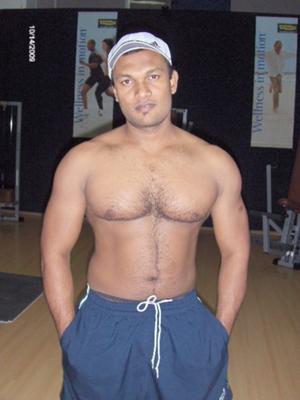 can u see any problem..tell my some advice for my other parts also..
My Upper and Medial chest have grown up, but lower chest weak. tell me what can i do? hanks
Nalin

Qatar


Hello Nalin,

Thanks for contacting ExerciseGoals.com


Nalin, if you are happy with muscle mass in your chest area then I suggest that you increase your rep range to include more of 10-15 reps for given set.


Also make sure you use the priority training mentioned in the free ebook available at our website.


Add more amount of pullovers in your workout. See the exercise database at exercisegoals.com for more.


Replace your flat bench press exercise for decline bench press.


Add some good fats like Udo's choice or olive oil to your diet. A higher fat diet rich in unsaturated fatty acids will help you look lean. These fat calories should definitely come from reduction of carbohydrates in your diet.


Last but not the least include some form of Interval training in to your workouts. Remember, not the regular long duration slow intensity aerobics, but high intensity interval aerobic training. For convenience I have included some
web links which will take you to relevant section of our website.
Interval Training will help you get more lean and help you with more definition in shoulders, arms and abdominal region too.

Thanks again.


ExerciseGoals.com