Finding a great personal trainer
by Ruben Serrano
(MIami, Fl 33181)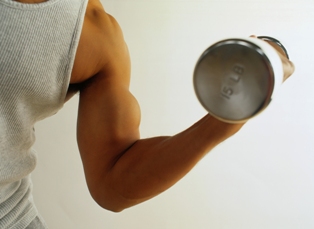 personal-trainer

There are so many trainers around making it hard for a newbie exerciser to find good one? Being a Personal Trainer is not a part time job, rather it is a carrier path.






Lets see how to find a great personal trainer who will create program and results for YOU.

Finding a Great Personal Trainer to help you meet your exercise goals





Many people do not finish the exercise targets that they have set for themselves, either because the goals are not realistically set or because they lack motivation. Sometimes it may also be due to a lack of an effective training plan.





What can a personal trainer do for you?





Personal trainers are usually certified professionals in the field of health and fitness and they are usually capable to give advice on the nutrition that should be taken while you do the exercise so that your training can be effective.





Personal trainers usually come with a wealth of knowledge on techniques and exercise programs that you can use. They do all the calculations and figuring out how to reach your goals. They may even help you in your goal setting, and
most of all they are there to assist you in reaching the goals.





One of the greatest roles of a personal trainer is as an exercise partner and as a motivator. There are many people that already know their exercises routines and can usually perform very well without a personal trainer. However they
decide to go along and hire a personal trainer for the motivation and zest that they bring to exercising and the overall effect of having someone train with you.





Steps to finding a great personal trainer





The first thing you do when you need to find a personal trainer is that you should look for a trainer that is certified. This means that they have been approved on having the necessary knowhow to coach people on health and fitness
issues. Some may even be specialized to helping people with special health needs.





There are many places that you can find such listings in your areas. You can find them listed in the phone books, in yellow pages and also in local
newspapers.





You will also be able to find listings of personal trainers online and also in health and fitness clubs where some usually advertise their services on bulletin boards. There are also associations of personal trainers and other professional bodies that govern the practice. It may be a good place to start.





When you get these listings, you can follow up by calling them and asking for an interview with them, making sure to ask for their availability and checking up their credentials for the necessary qualifications, especially if that concerns
special needs. You want to make sure they meet the necessary standards of practice for the state and any necessary governing bodies.






Join in and write your own page! It's easy to do. How? Simply click here to return to Personal Training.