Bench Press Records - Records set in Bench Press Move
Many bodybuilders have their own personal or professional bench press records.
Markus Ruhl - Markus Ruhl's best bench press record is at 600 lbs.
Markus Ruhl is a German professional bodybuilder. Markus Ruhl has some of the largest shoulders in the history of bodybuilding and he is one of the strongest men alive. Markus Ruhl began to train for bodybuilding at 19 years old when his doctor recommended him to train when he received a knee injury in football. Ruhl trained six days per week and he stopped his rigorous training regimes when he entered bodybuilding at a professional level when he turned 23 years old. From 1999 to 2009, Markus Ruhl has been in many major international bodybuilding competitions while always ranking in the top 15.

Mark Henry - Mark Henry's bench press record was 525 lbs.

Known as the world's strongest man, Mark Henry was a force to be reckoned with in weightlifting. Mark Henry broke many American records in weightlifting, including breaking weightlifting records countless times in the 1992 Summer Olympics. Mark Henry signed a 10-year contract with the World Wrestling Federation, or WWF, now known as the World Wrestling Entertainment or WWE, and Mark Henry is still an active professional wrestler.

Ted Arcidi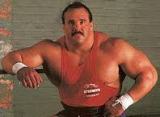 Ted Arcidi was known for breaking the bench press record in 1985 by lifting 705 lbs. was a world record that was not broken until 1993. In addition to being a weightlifter,
Ted Arcidi was a professional wrestler for the WWF from 1985 to 1986.

Arnold Schwarzenegger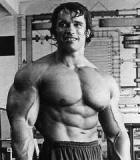 Arnold Schwarzenegger is now the governor of the State of California, however, many do not know the Governor was a world-class bodybuilder in the late 1960s and early 1970s, competing in Mr. Olympia competitions and winning the competition six consecutive times, from 1970 to 1975.
In his prime, Arnold Schwarzenegger's bench press record was 500 lbs.

Resources
http://www.brighthub.com/health/fitness/articles/40578.aspx
http://en.wikipedia.org/wiki/Ted_Arcidi
http://en.wikipedia.org/wiki/Mark_Henry
http://en.wikipedia.org/wiki/Markus_ruhl
http://musclefreaks99.blogspot.com/2009/12/marcus-ruhl.html