Back injury due to heavy lifting; what to do?
by Prateek
(INDIA)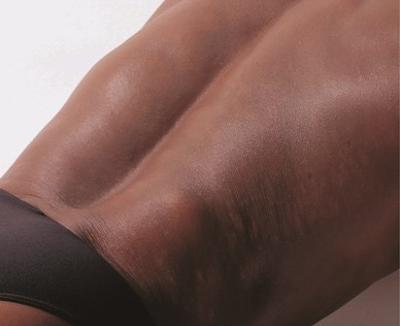 back-pain
I did heavy bench press and shoulder exercises due to which my lower back (spinal cord) is paining.
How can I prevent getting my spinal cord injured from heavy lift ups? please suggest.
Also my knees started paining when I did heavy dead lifts.
-------------------------



What do you do if you have Back injury due to heavy weight lifting?



The back is made up of a combination of muscles, nerves, bones and blood vessels running through. Injury to the back may occur due to heavy lifting, improper lifting or incorrect postures and these may lead to a variety of complications
in the back from slight back pain to severe pain that may need medical intervention.





In what circumstances can back injury occur due to heavy lifting?



Back injury does not only occur when you do heavy lifting, but it is usually product of wrong lifting postures and techniques. This is because no matter how heavy the load to be lifted is, if you lift it the wrong way and without proper
preparation, you are more likely to get injured than if you did the right way.





In some cases the injury may take a long time to develop, and may start as a little discomfort in people that have been habitually carrying heavy loads. This discomfort may gradually become an acute pain in the back.



In other cases back injury may occur in persons that do not normally lift heavy loads and so their back muscles and bones are not accustomed to heavy lifting and may easily develop injuries when they try to lift heavy loads.





What to do in case of back injury due to heavy lifting?



First you must determine how severe the pain is, if it has been increasing as time goes on or if it is new. Then you have to check what movements make it worse by checking out how you feel when you bend, stand and stretch different parts of your body.



If the discomfort is light, it can usually be counteracted by proper stretching techniques and avoiding of putting loads on the back by heavy lifting, at list until the discomfort is gone.



If the pain is a severe sharp pain, the first thing to do is to avoid lifting and in taking a rest to see if the pain will go. Many people have benefited by using a cold press, using ice or cold cloth to massage the affected area and
then resting for about 24 hours. If the pain doesn't go, you might try seeing a doctor who may refer you to a physical therapist if required.





Prevention is better than cure



Knowing what to do in times of injury is good, however preventing the injuries in the first place is better.



Back injury can be prevented with a few simple rules; train the back with appropriate exercises to strengthen the vertebrae and the muscles of the back, and also making sure that you use appropriate lifting techniques for lifting
heavy loads safely. Moreover wherever possible, strive to use equipments that help to reduce the strain on the back.